Projects and Collaborations
GIVEN - Shape Optimization for Gas Turbines in Volatile Energy Networks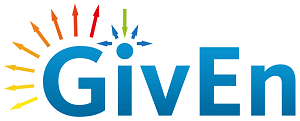 Within the GIVEN project, multiobjective shape optimization methods for gas turbines are developed using modern, adjoint approaches.
Website: www.given-project.de
Bergisch.Smart - Artificial Intelligence Enabling Tomorrows Mobility
The working group on optimization contributes to two subprojects of Bergisch.Smart: "AI-Based Traffic Management and Cooperative Digital Map Services" and "Smart Vehicle Architecture and On Demand Services for the Mobility of Tomorrow".
Project website: www.bergischsmartmobility.de
IZMD - Interdisciplinary Center Machine Learning and Data Analytics

Prof. Dr. Kathrin Klamroth and Dr. Michael Stiglmayr are members of IZMD and represent the interface between machine learning and optimization.
Website: www.izmd.uni-wuppertal.de
BIT - Bergisch Innovation Platform for Artificial Intelligence

The working group optimization is represented with a subproject in the bergisch innovation platform for artificial intelligence
Project website: bit-ki.de
SAssO/PVP - School Assignment Optimizer
Software development of a system to automatically find optimized traineeships for master of education students of universities in North Rhine-Westphalia
Last modified: 20.10.2022